This the second and current incarnation of Rocinante, you can read more about the original down below.
She's a 40ft Hanse 400e made in Germany. A sloop with a 64ft mast, she's considered a "crossover" or a Racer/Cruiser (depending on how old you are) and she is very capable of crossing oceans. She's been further enhanced with a full custom interior, upgraded battery banks, wind generator, water maker, radar, auto pilot, etc., etc., etc. but most importantly of all, she is our home! All the other stuff simply means that we are self-reliant; capable of spending months on end away from marinas! Now mind you, there is nothing wrong with marinas; we love them as well, but we simply love being on the hook!
Here she is in all her glory tied off at the town docks in the awesome little town of Elizabeth City, NC!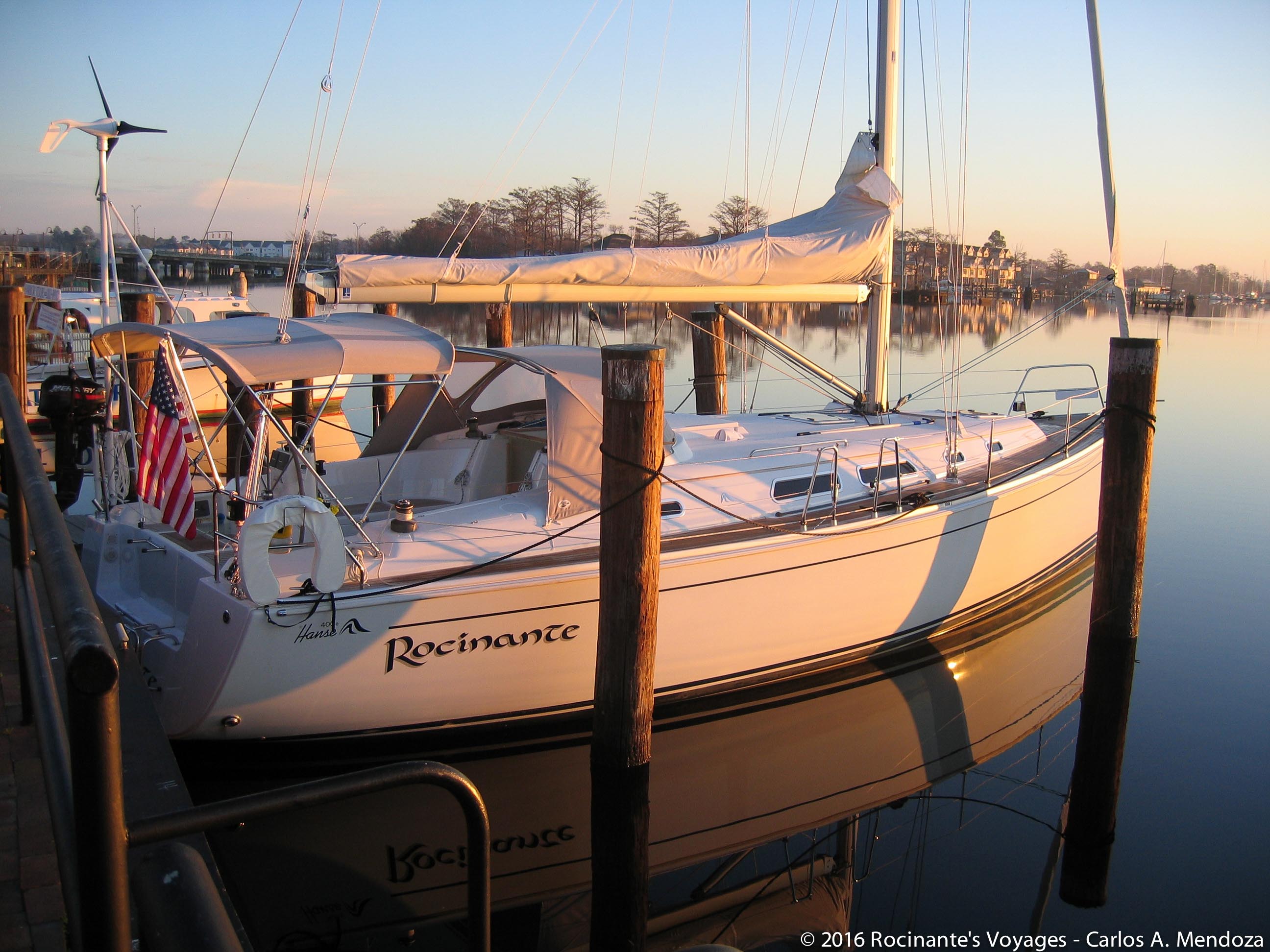 My buddy George "That Boatguy" and I did all the work ourselves, making it that much more special!
This picture sums him up completely – just look at the evil grin on his face as he revs his Sawzall  inside our shiny new boat!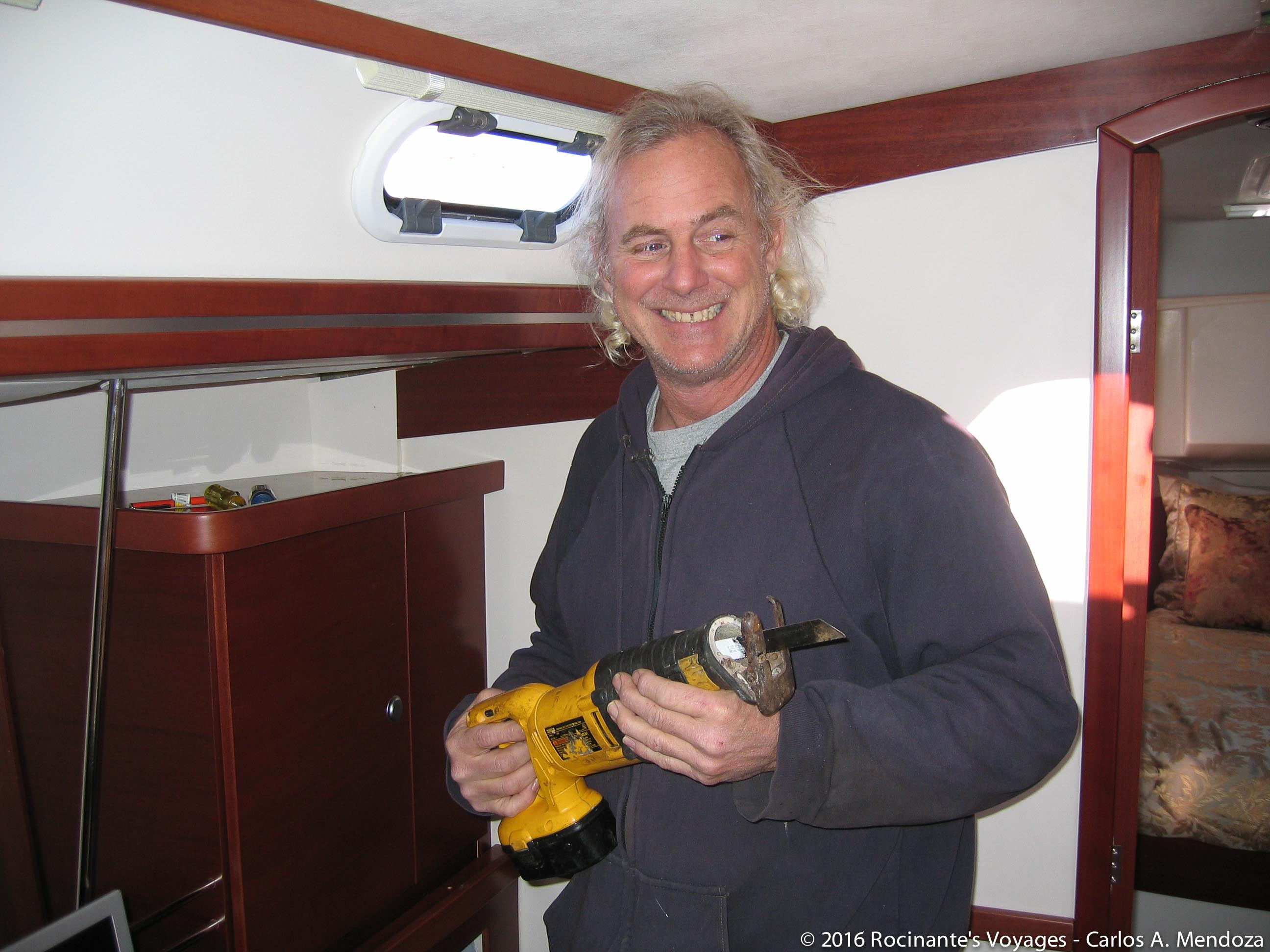 Here we are deep into the process – what a mess we made!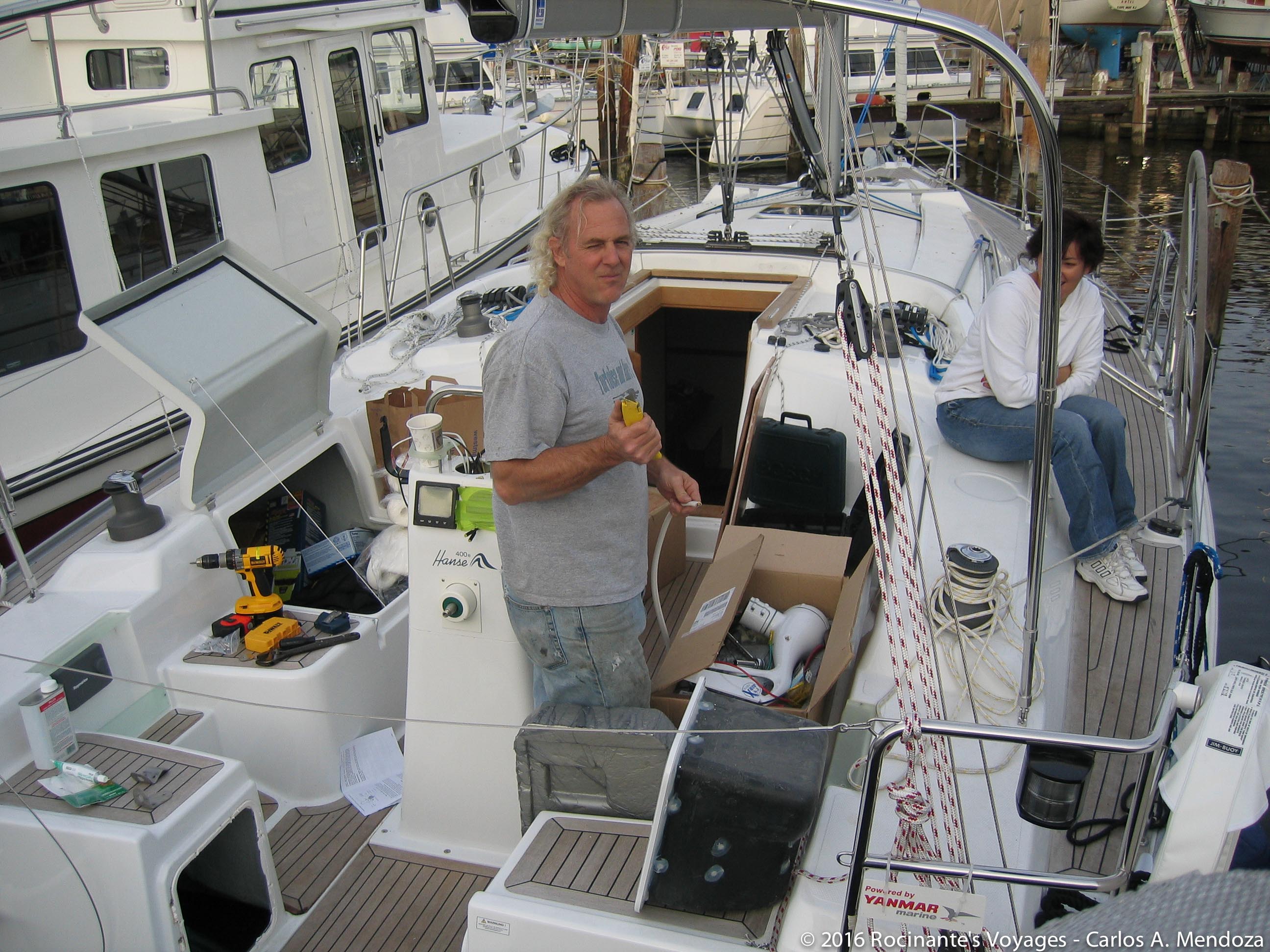 Rocinante all decked out for Christmas with her brand spanky new cushions and throw pillows!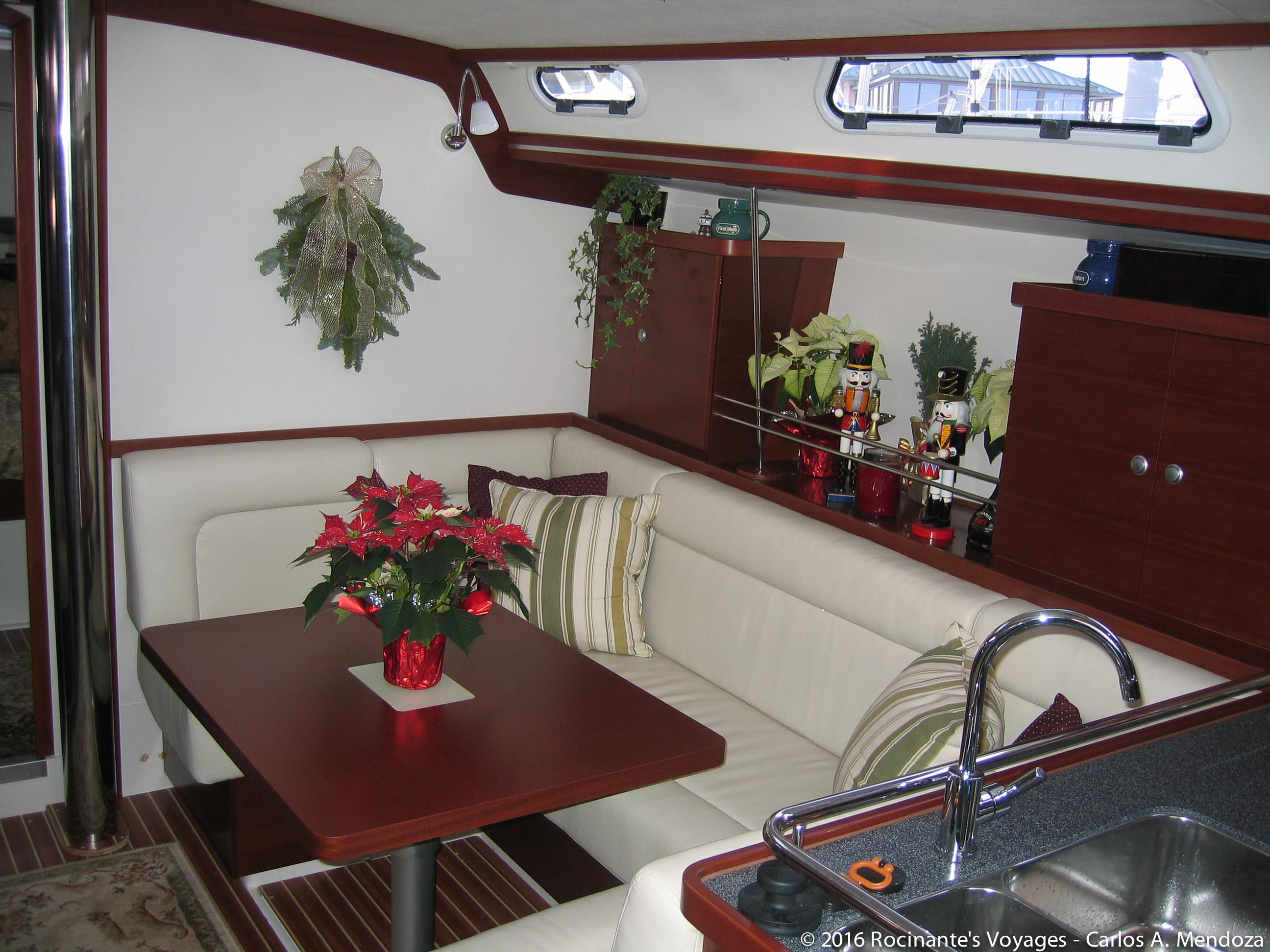 Nav station, TV room or guest seating for cocktails depending on the need!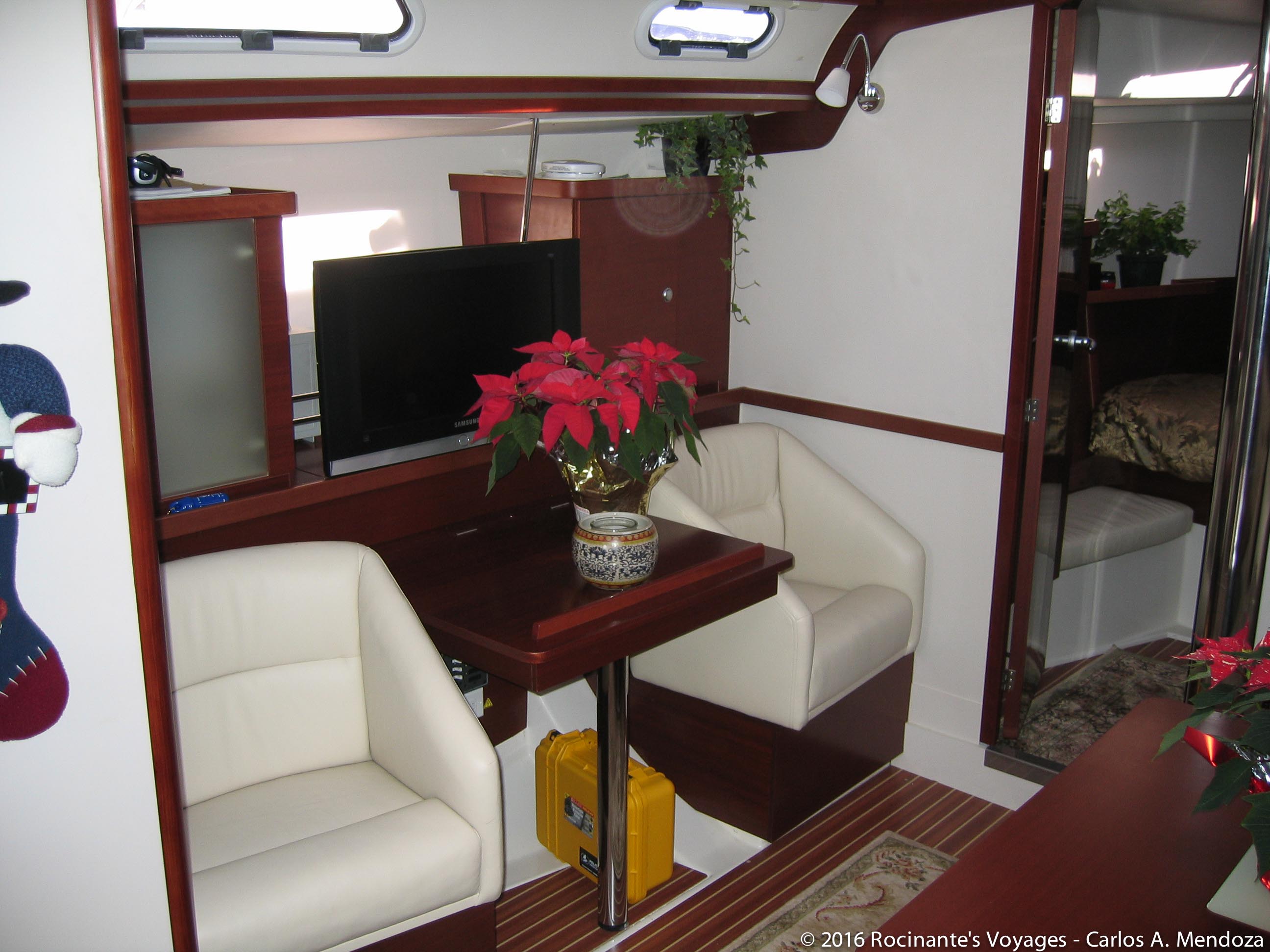 Port side aft guest cabin with Queen size bed (we stow our cockpit cushions here when we're not using them)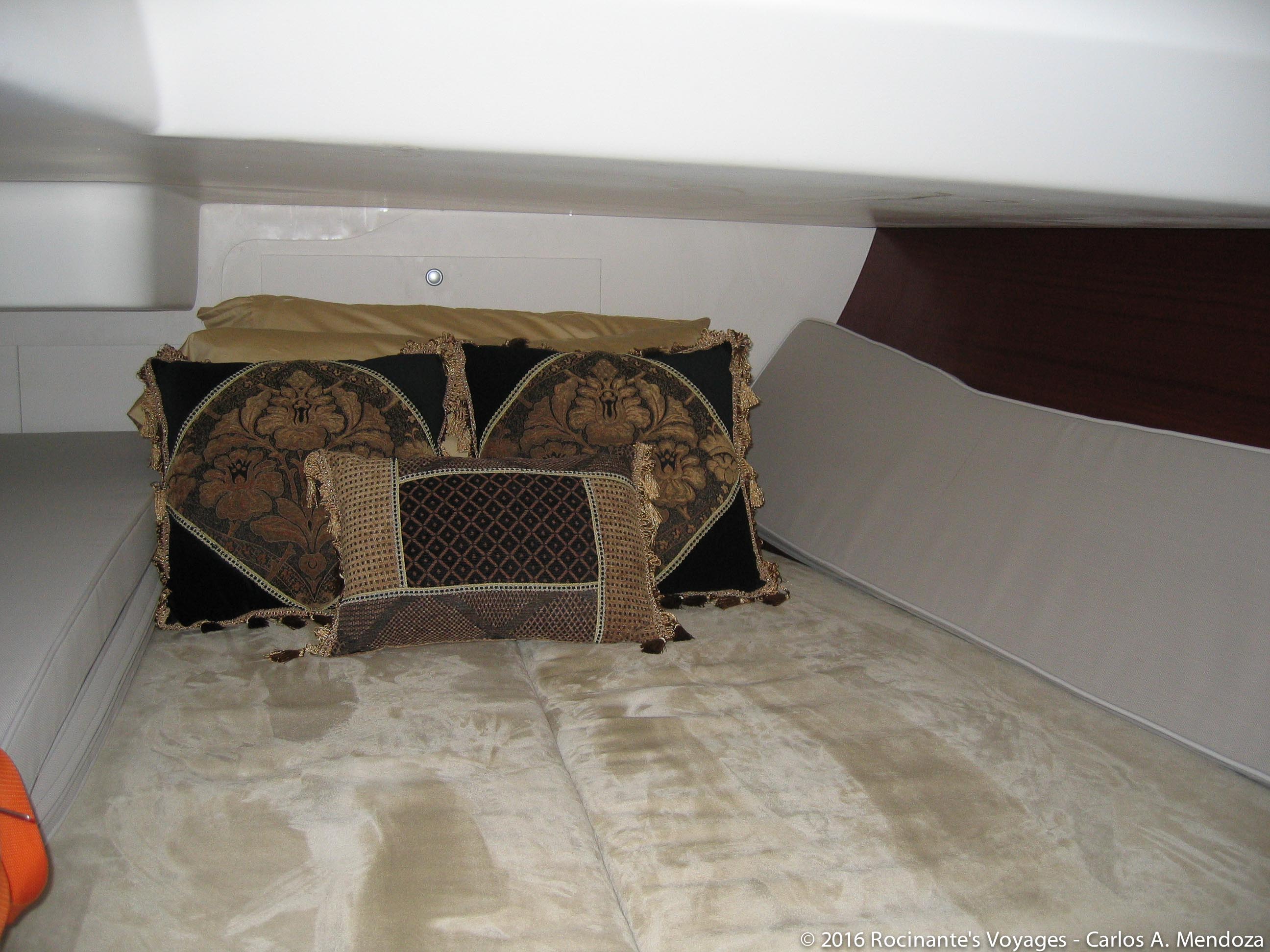 One of the great things about our Hanse is that we chose to leave the starboard side aft cabin empty and it became our "Garage". This is where we keep all of our extra dry goods, spare parts, scuba gear, etc., etc., etc. – we love it!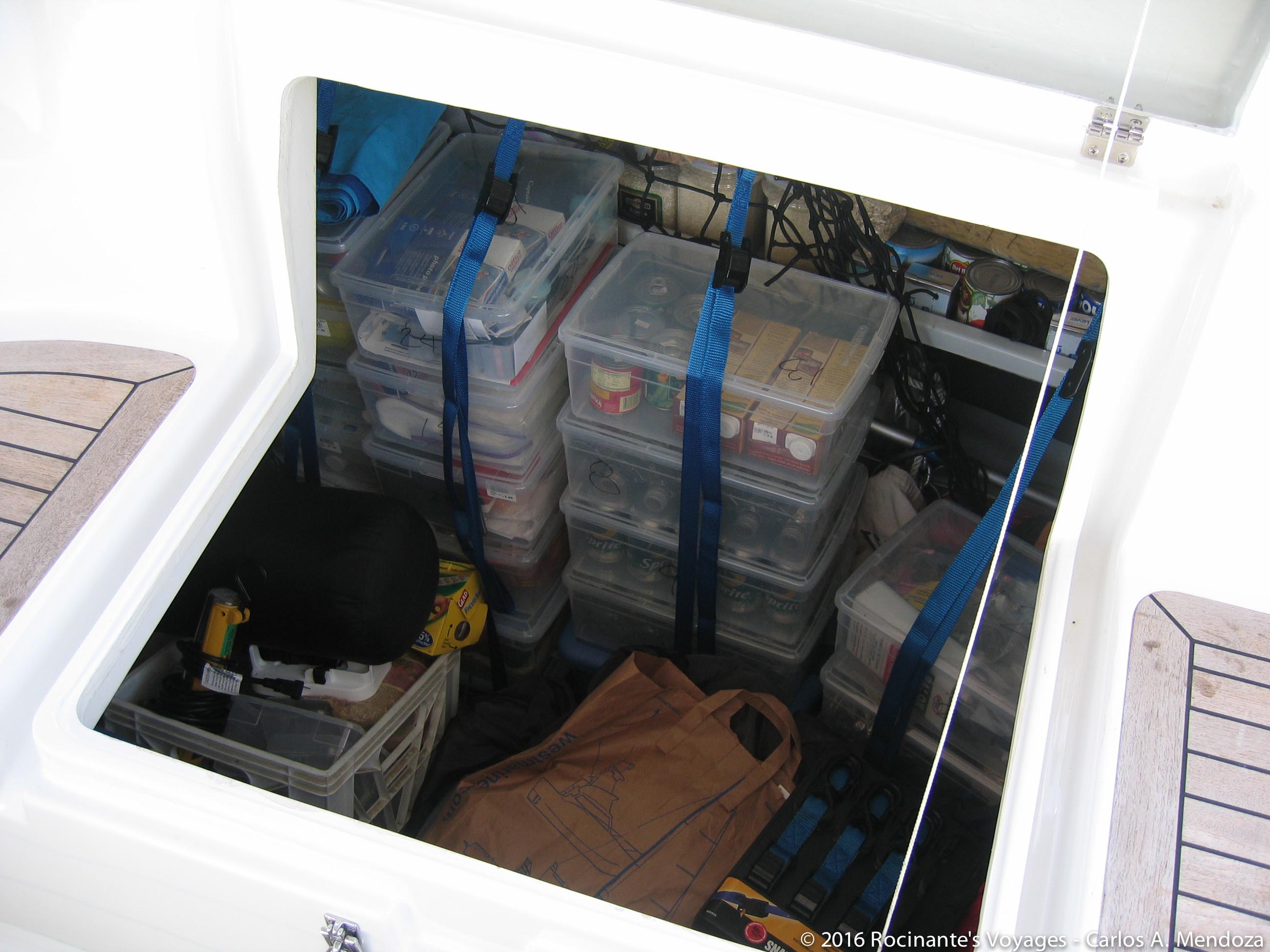 And finally, Our Galley – note the access door leading to the Garage!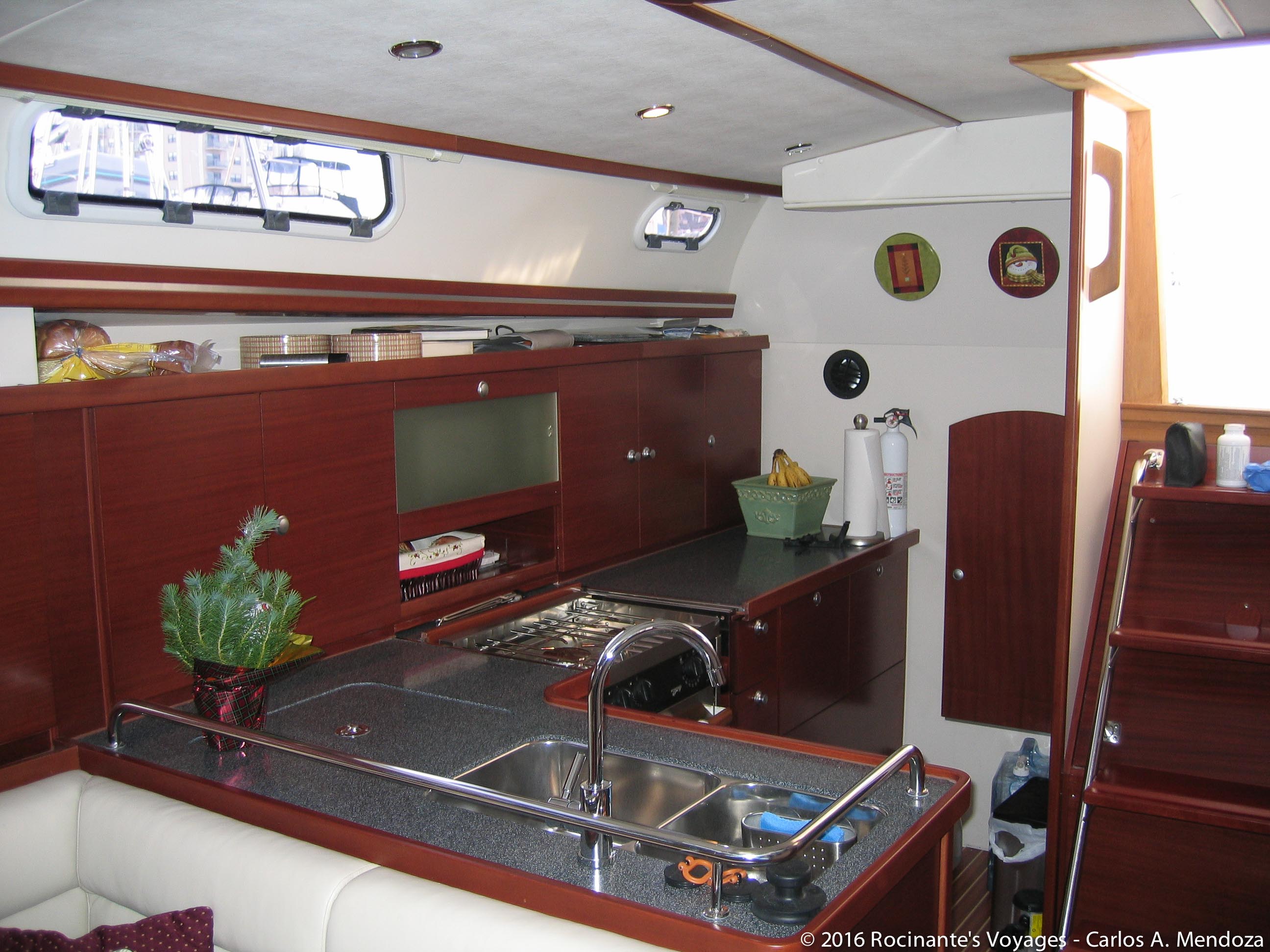 For those of you that might be interested in it's first incarnation, Rocinante was a Catalina 30 TRBS lovingly restored by Maria and me.
That's actually what inspired the name Rocinante; as with Don Quixote's famous "steed", ours too was formally a nag.
We gave her a new paint job, new canvas work, new cushions inside and out, new cockpit table, new electronics, etc., etc., etc.
She served us well and went on to be a great live aboard boat for a sailing friend of ours.
Here she is anchored off Cold Spring NY where we stopped over on our way to Newburg, NY – great little trip!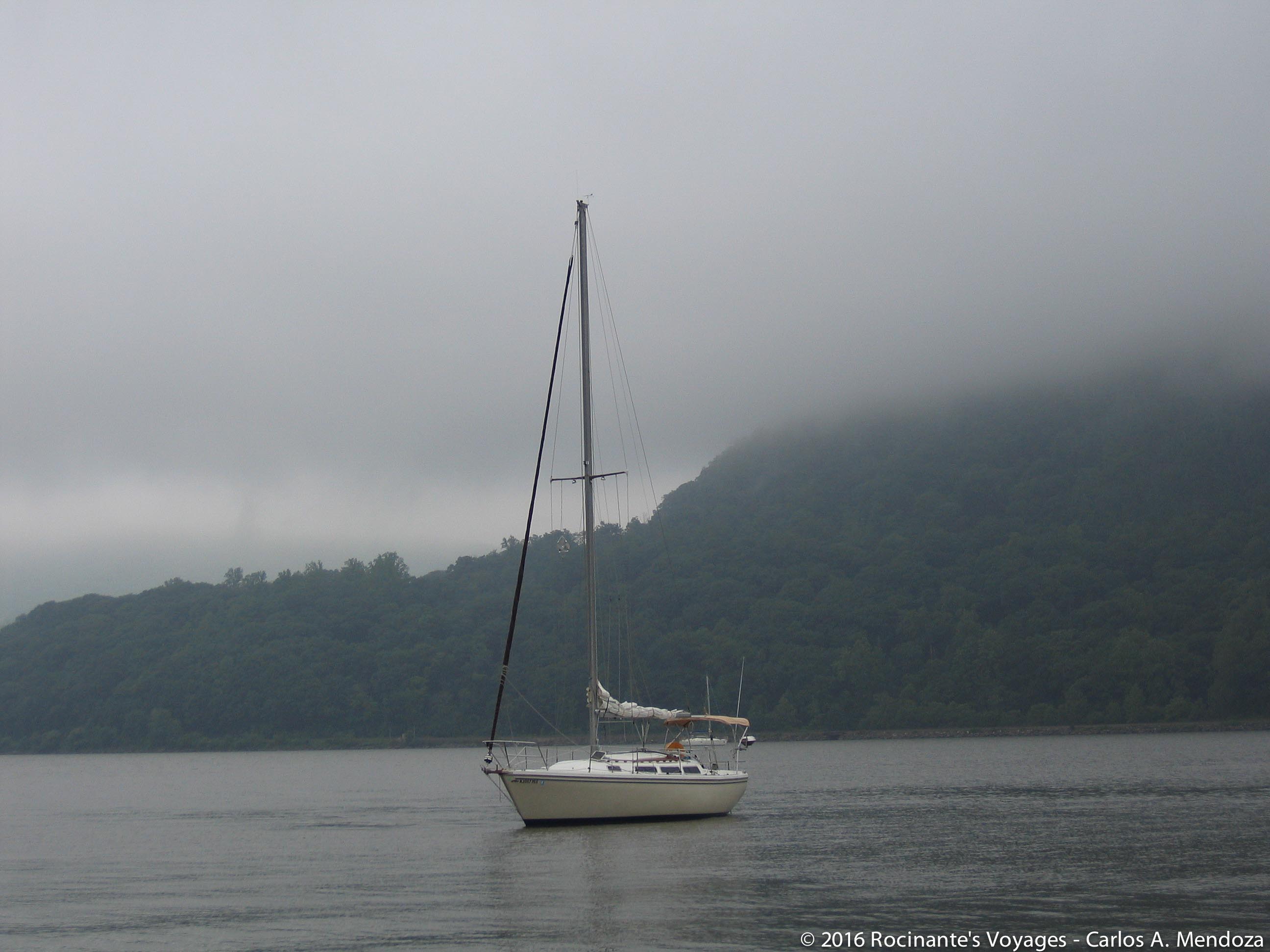 Loaded up for our trip to Maine – Cruising guides, music,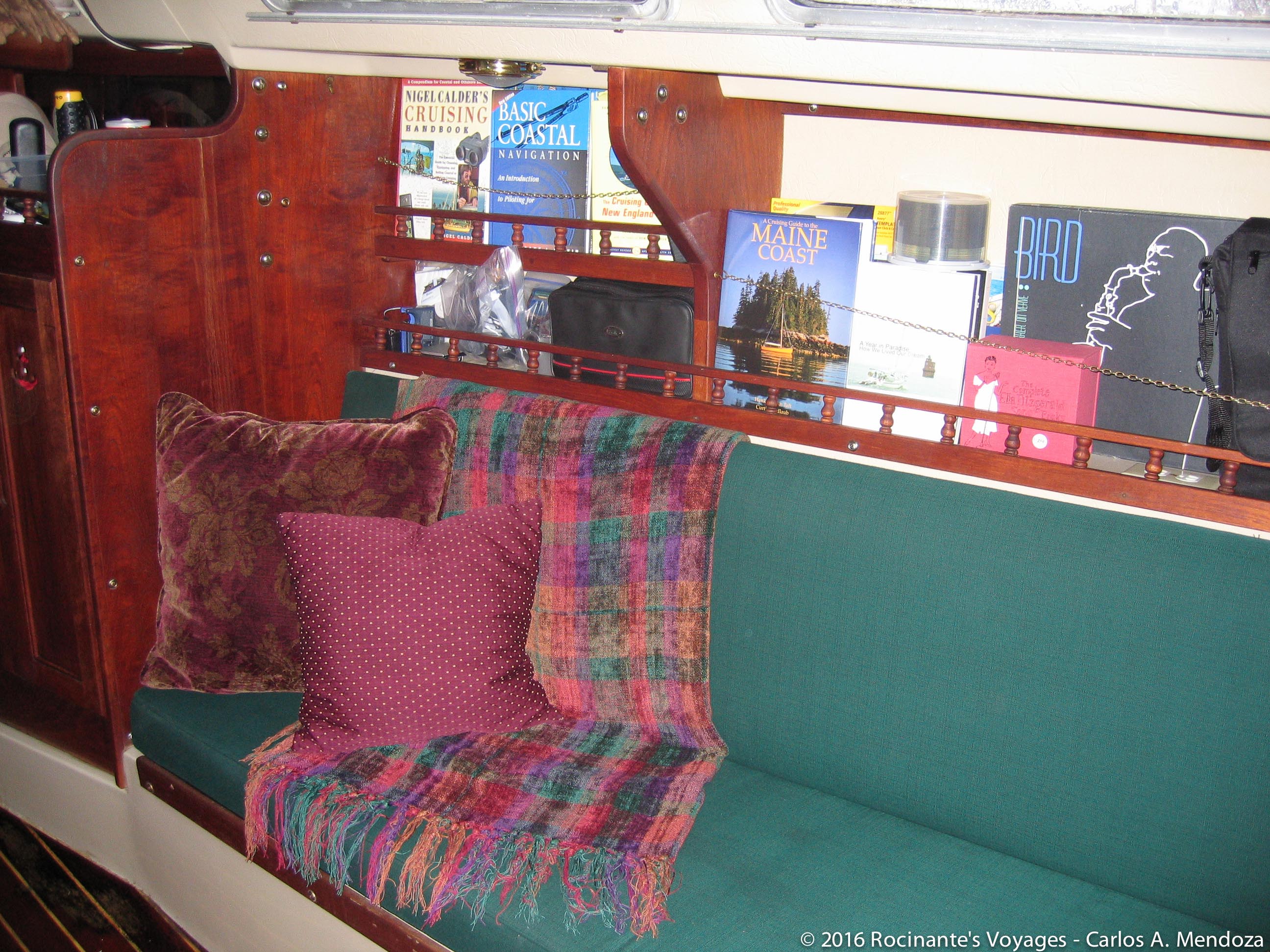 Wine glasses, DVDs, etc.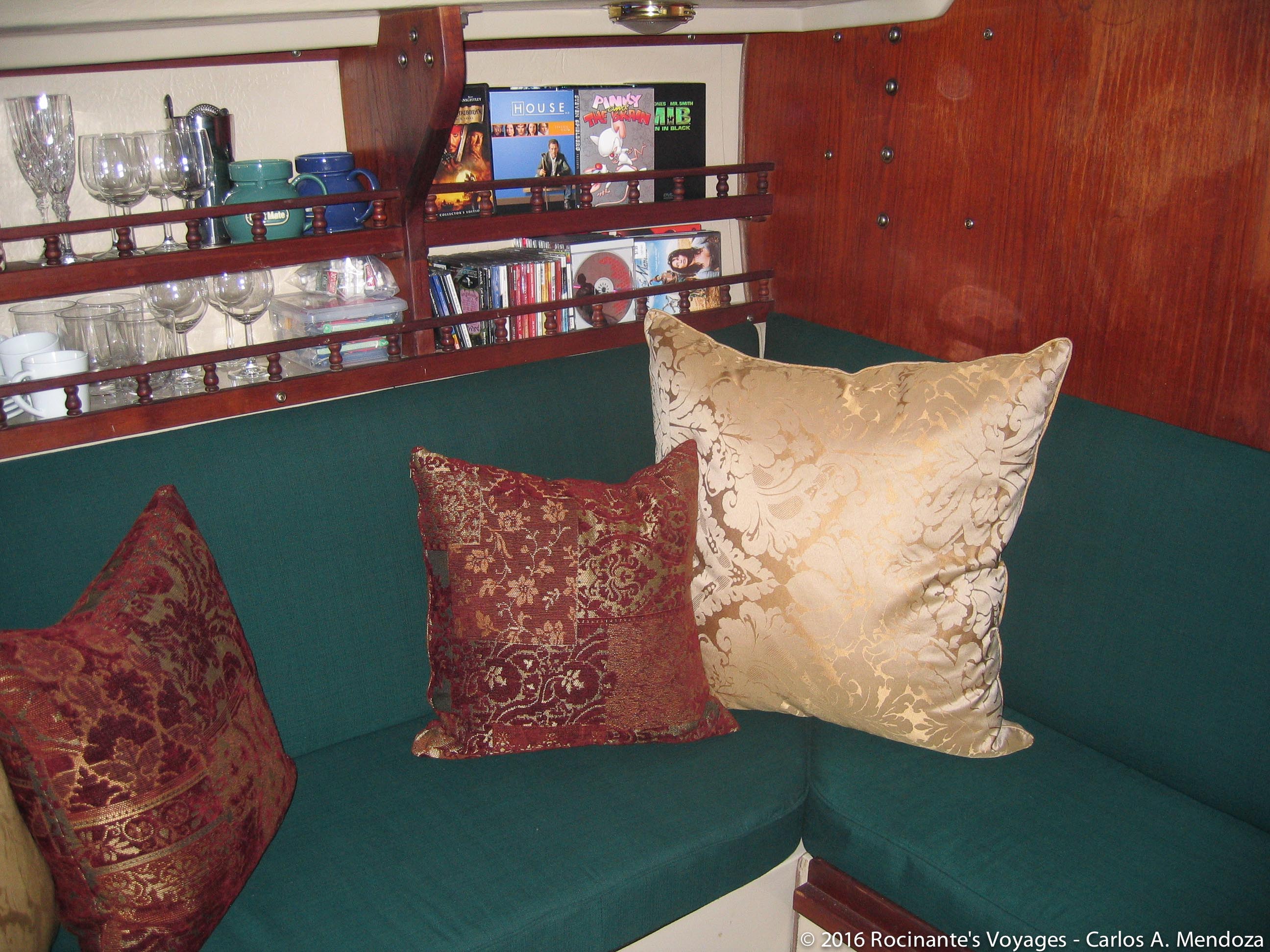 and our favorite feature – our "Wine Cellar"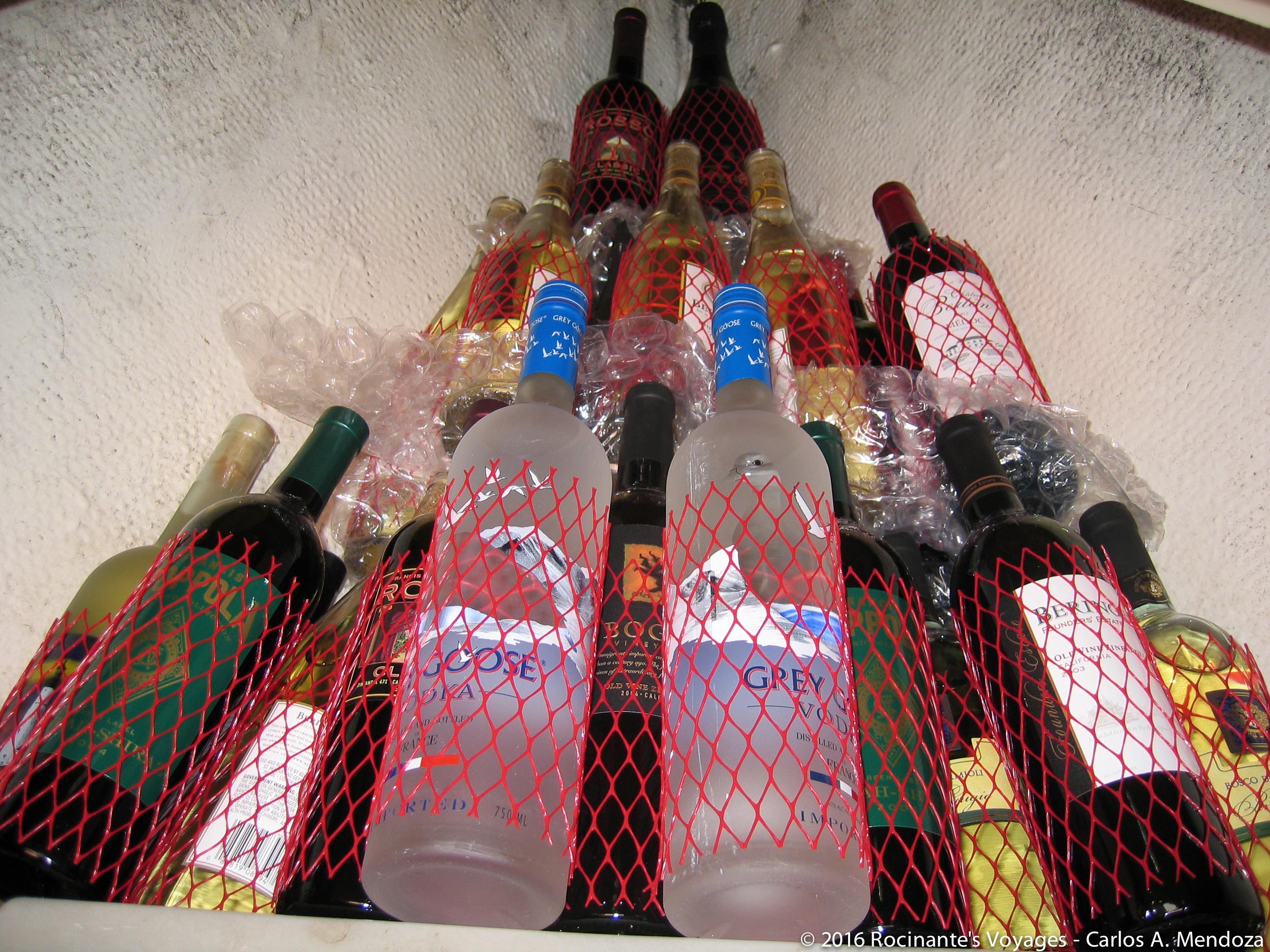 Join our Virtual Crew!
Receive blog updates, contest notifications and all sorts of fun stuff!